Contact Us
The Chicago Yacht Club Luders 16 Fleet sails out of Belmont Harbor on the north side of Chicago. (photo) (map)

The Chicago fleet consists of twelve boats, with five boats currently
racing. Typically boats are raced with a three person crew. During
the season (May-September) we race on Saturdays and perhaps Wednesday evenings.
If you are interested in learning more about the fleet or the boats, please mail captain@L16.org
Crewing
Interested in crewing? Please complete the fleet interest form.
Your information will be provided to boat owners looking for crew.
You don't need to be an expert sailor, but enthusiasm and some experience does help.
Ownership
While there are currently no L-16s being built, the Chicago fleet
may have boats available for sale or know of boats elsewhere that
are available. Please complete the fleet interest form
and we will contact you.
Luders 16 Mailing Lists
The L16 web site also provides mailing lists. Please visit the mailing list page. to see what is available and subscribe if you like.
If you represent a regional L16 fleet, and would like to have a mailing list created for your fleet, please write to captain@L16.org with your request.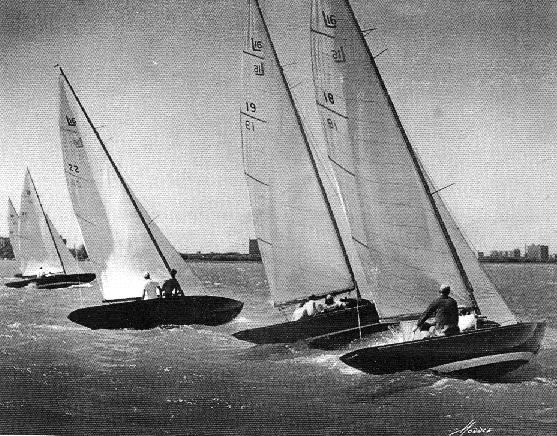 photo by James Hoddle
Contact: webmaster@L16.org
&copy 16.org. Last updated: Jan, 2011